Queensland legislation video series
Welcome to your Queensland legislation video series
More people are opting for the beautiful sunshine, lifestyle and the convenience of body corporate living in Queensland. It's an easy choice when it comes to affordability, location, and a low-maintenance lifestyle.
Through this series, you'll be able to gain insight into common body corporate topics such as selecting the right body corporate manager, understanding a standard body corporate agreement and community management statements. You'll also find topics that cover fire safety, body corporate maintenance, air conditioning installation and keeping pets in your body corporate.
Episode 1 – How to select the right body corporate manager
It's essential to engage a body corporate provider that's the right fit for your property. But with so many providers to choose from, how are you supposed to find the right one for you?
Episode 2 – Understanding a standard body corporate agreement
Learn what a Service Management Agreement is and what it includes. The responsibilities of your body corporate manager can be confusing – it's important to know exactly what they will and won't do.
Episode 3 – What is a community management statement?
All body corporate properties in Queensland that are regulated by the Body Corporate and Community Management Act must have a Community Management Statement. Learn what a Community Management Statement is and what it includes.
Episode 4 – Fireproof with body corporate fire safety
See what the fire safety obligations for a body corporate are, and find tips on how to protect your property from fire hazard situations. Modern buildings burn eight times faster than buildings from 50 years ago – so we all must take fire safety seriously.
Extra episodes you get free when you sign up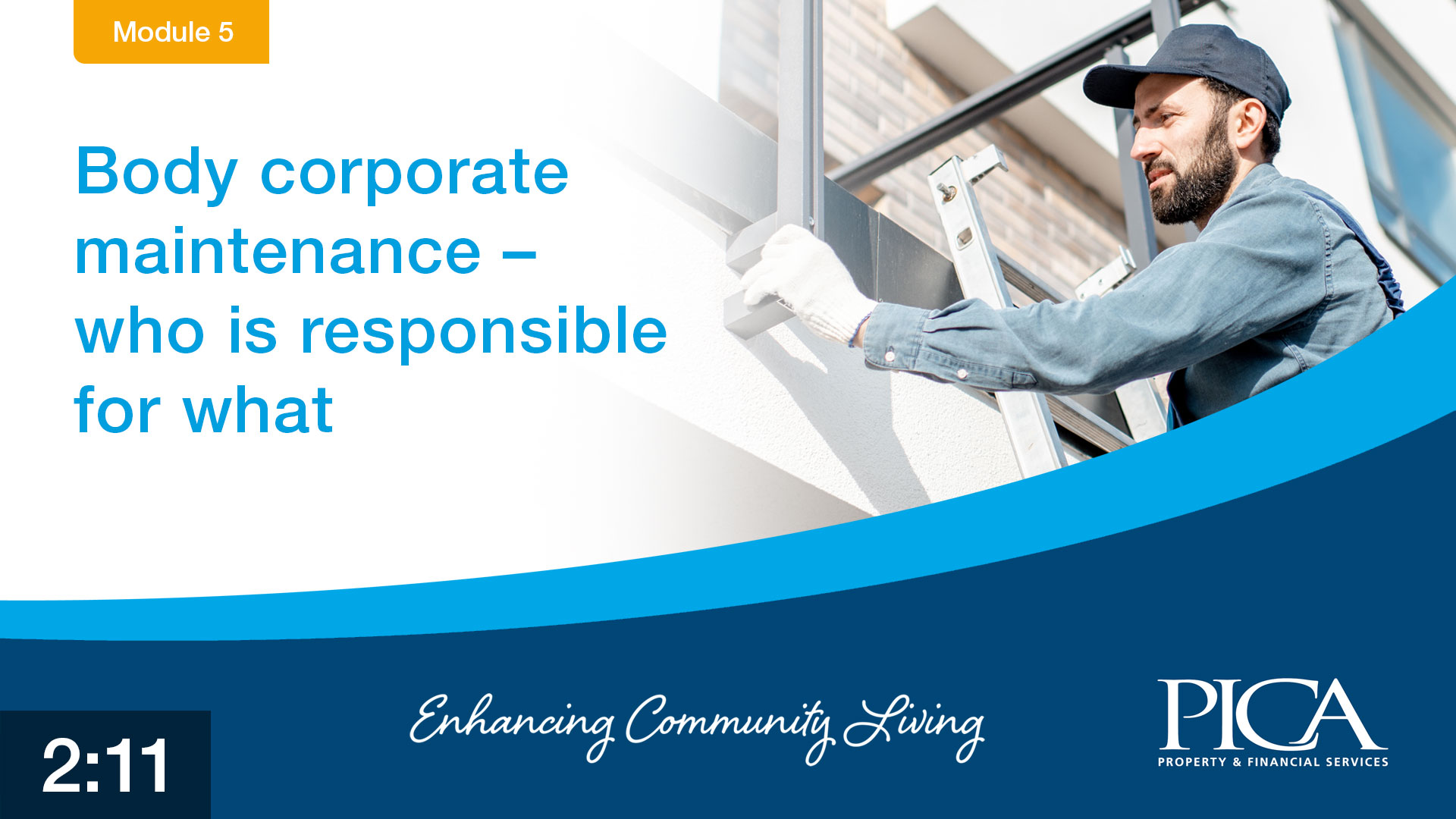 Module 5 – Body corporate maintenance – who is responsible for what
Building maintenance is a part of life. Learn about how the maintenance responsibilities are split between the body corporate and the owners or a lot.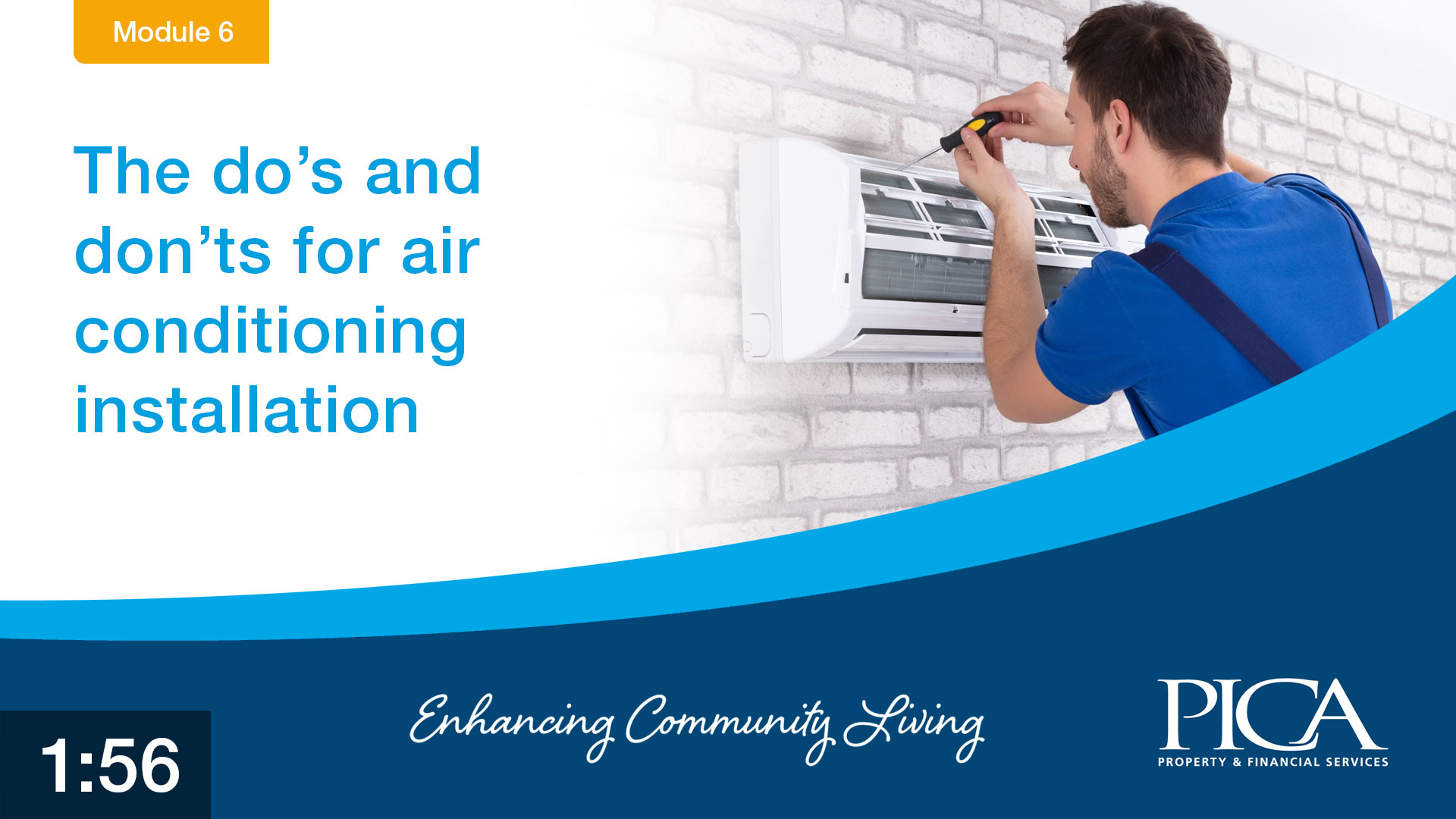 Module 6 – The do's and don'ts for air conditioning installation
During the Queensland summer, dialling up the air conditioner is an attractive option. We'll cover the dos and don'ts for air conditioning installation.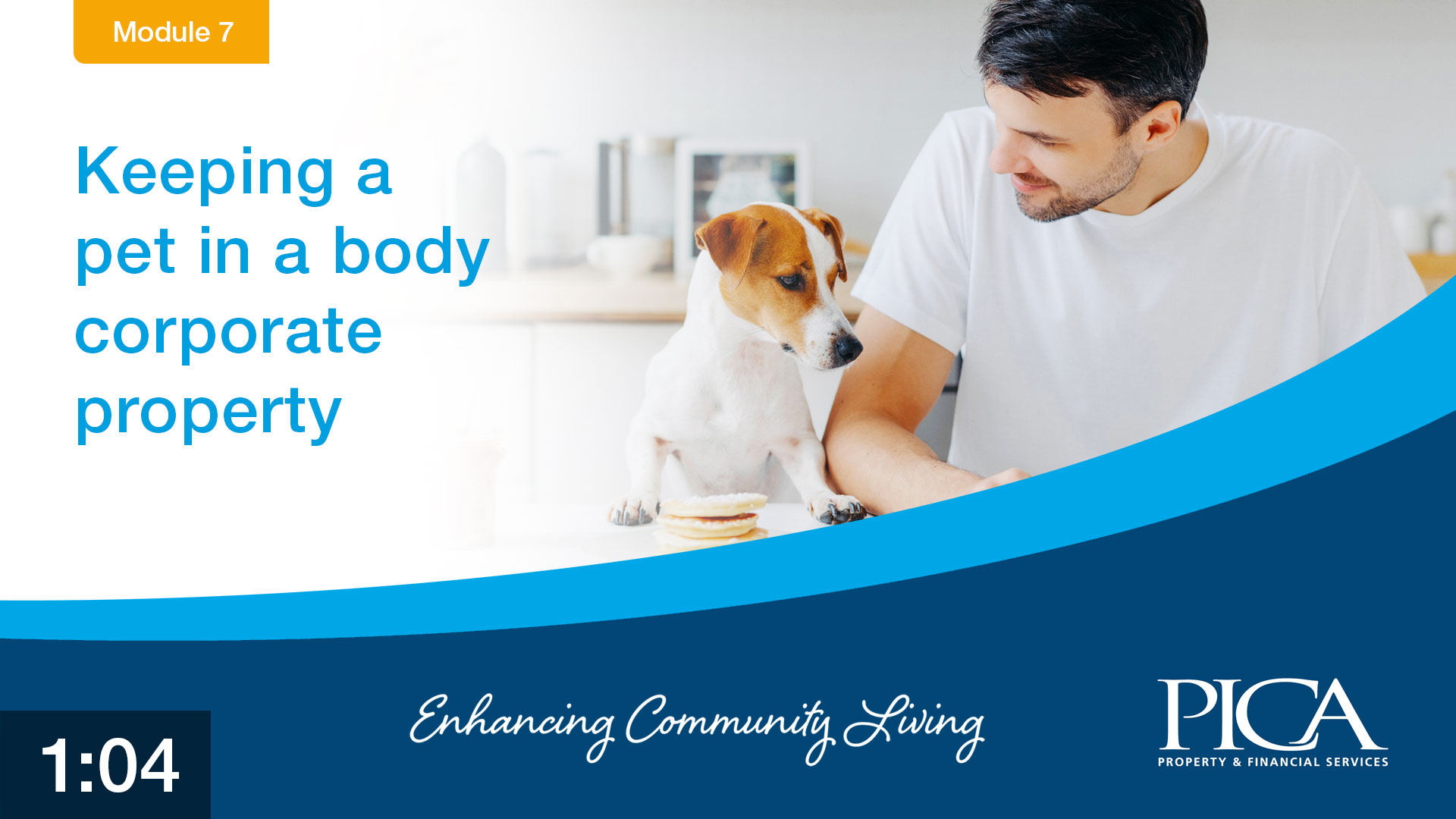 Module 7 – Keeping a pet in a body corporate property
There's no doubt that pets can bring joy to our lives. However, before you bring your furry friend home, there are steps you need to follow. We cover the steps you should take to keeping a pet in a body corporate property.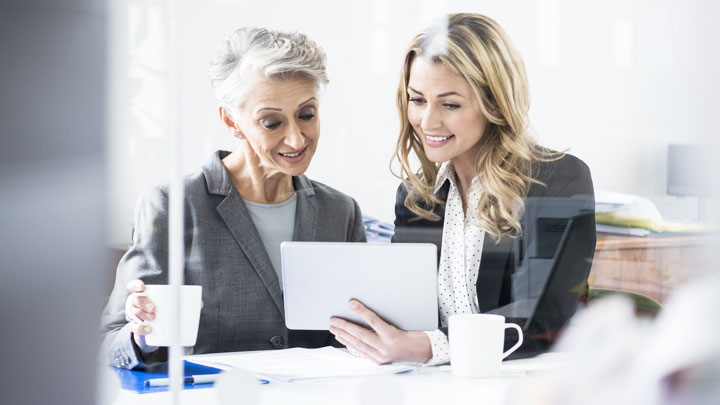 If you're looking for strata management services, get a free strata assessment with PICA Group today by clicking here.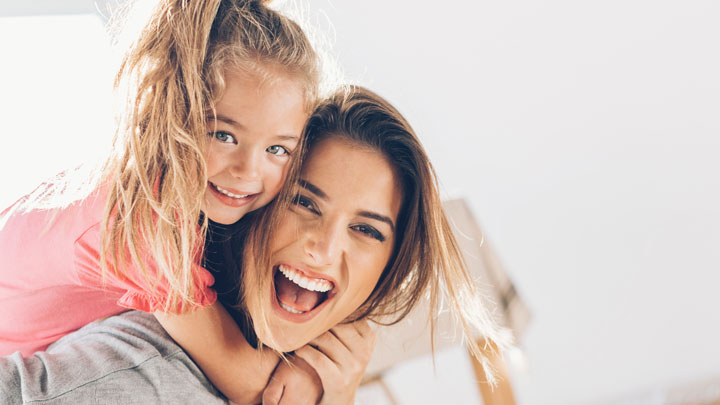 Using our partnerships and relationships across related industries, the PICA Group privilege is our national initiative designed to offer competitive discounts, exclusive deals and resources to our PICA Group family.
---